Privacy Notice
Your registration information is for the use of Sunny 102.1 only. We collect information in order to keep you informed of contests and events sponsored or promoted by Sunny 102.1. Sunny 102.1 will not sell, rent or in any way distribute personal information supplied to us by you. The information you provide us stays with Sunny 102.1 only.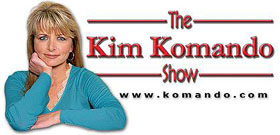 Listen for Kim Komando, our Digital Goddess week days at 8:20am where she'll keep you up to date on the latest in tech news.
From HD TV's to cell phones, to the latest info on computers, Kim has it all, give her two minutes of your morning and she'll give you the latest info!
---